Could It Be B-12?
By Jacobus Hollewijn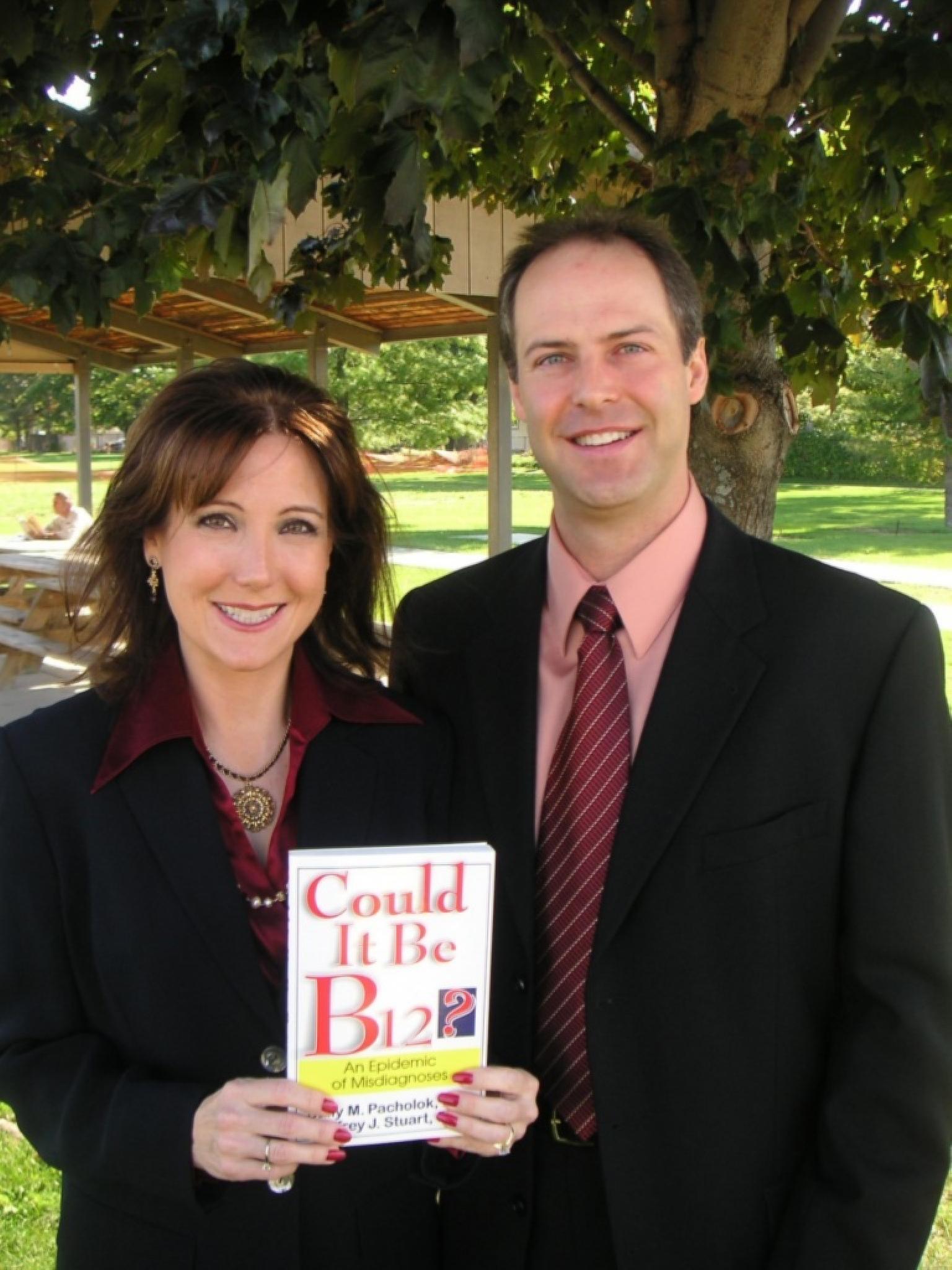 With Sally Pacholok, R.N., B.S.N.
The title of this show was "
Gesundheit! With Jacobus
"; a weekly 3-hour live radio program (with call-ins) about health, healing, and healthy lifestyles that ran from July of 2000 through September of 2019. Jacobus hosted 914 editions, mostly with guests discussing their profession, research, books they had written, or just to explain specific health concepts more in-depth.
For a combination of reasons the show came to an end. There will be a continuation with new shows called "Health In Focus with Jacobus"
Here you'll find a selection of timeless topics that could use another listen.
This podcast is from June 6, 2012
An Epidemic of Misdiagnoses
PROGRAM NOTES
Track 1:
Introductions
What is B12?
Problem with deficiencies
B12 awareness month
---
Start Track 2: 19:24
Track 2:
Why is it an epidemic
Clinical vs Sub-Clinical Deficiencies
Signs + Symptoms mimic other disorders - often related to aging
---
Start Track 3: 38:10
Track 3:
Call about B12 deficiencies and Diabetes 2
Call about testing
Can it repair the Myelin Sheath
---
Start Track 4: 56:15
Track 4:
Who is at risk for B12 Deficiencies
Caused by ALS Symptoms
Interpreting B12 Values
---
Start Track 5: 1:09:23
Track 5:
B12 Awareness website
Family history
---
Start Track 6: 1:29:10
Track 6:
Cost of B12 Deficiencies
Understand signs, symptoms, risk factors
The purpose of this website is to inform, educate, and entertain, not to diagnose, treat, or cure. Jacobus is not a licensed physician. If you intend to utilize any of the information contained in the articles and/or podcasts, it is recommend you see a licensed, competent medical provider of your choice, or find additional information from other reputable sources. I cannot control the opinions of my guests. I will double-check my facts in good faith, but may not be able to fully verify every statement made by any third party. If you utilize any information from this Website, you do so at your own risk.