Medicinal Mushrooms
By Jacobus Hollewijn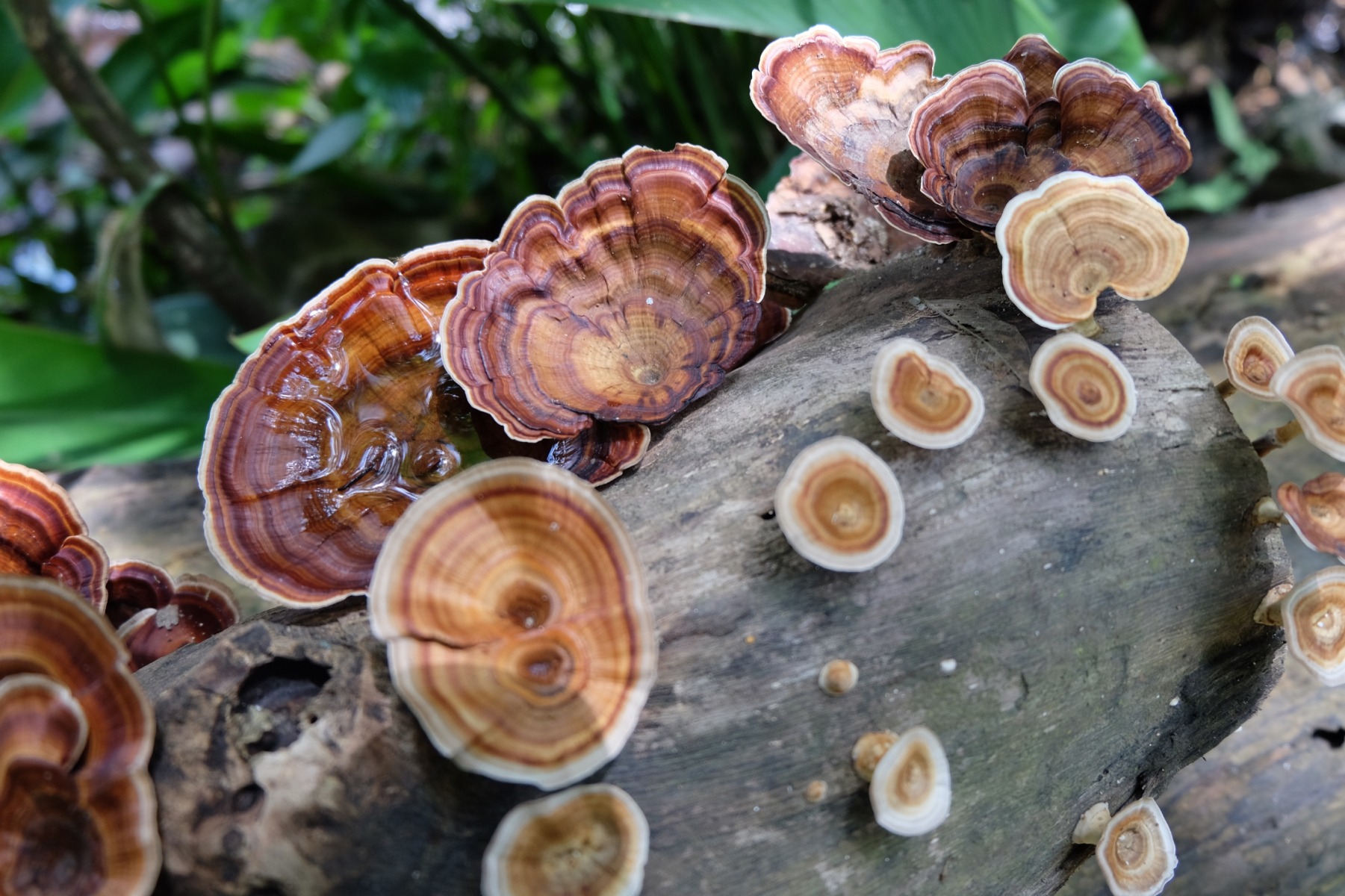 with Jerry Angelini
The title of this show was "Gesundheit! With Jacobus"; a weekly 3-hour live radio program (with call-ins) about health, healing, and healthy lifestyles that ran from July of 2000 through September of 2019. Jacobus hosted 914 editions, mostly with guests discussing their profession, research, books they had written, or just to explain specific health concepts more in-depth.
For a combination of reasons the show came to an end. There will be a continuation with new shows called "Health In Focus with Jacobus"
Here you'll find a selection of timeless topics that could use another listen.
This podcast is from May 18, 2019
Medicinal Mushrooms: Benefits of Different Species Explained
PROGRAM NOTES
Track 1:
Introductions
Fungi Perfecti- mother company
Host Defense - Sale to retailers
Why have Japanese + Chinese done so much research
Call about movie in Alaska guy is using fungal growth ChaCha (Chaga)
Chaga helps immune response
Western World: Increased autoimmunity + allergies
Serving Size:
1 gram = maintenance
2-4 gram / day = helps immune system
up to 6 grams = non toxic
Start Track 2: 21:31
Track 2:
Call about allergies to mushrooms
Jerry explains history of this and how mushrooms are prepared
4 categories of mushrooms:
Edible Mushrooms
Medicinal Mushrooms
Poisonous Mushrooms
Hallucinating Mushrooms

Silycibins
end of life
PTSD
Ceremonial
Call about finding good fieldguide to mushrooms & explaining different compounds
Primordia - tiny sprouts that grown in mycelium
Start Track 3: 42:19
Track 3:
Continuation of the Primordia discussion
Mycelium - grows on different mediums
Mycelium + Brown Rice - create both pathogenic scavengers
Immune Modulating
Jerry explains the growing process
how to grow spores for reproduction
Recap of the show by Jacobus
Jerry wants to talk about cognitive function
Lions mane research about neurological support

supports nerve-growth factors - stem cells

it will take time + other good nutrients such as Omega 3 + Omega 9
B12 + B6

Peripheral Neurological Regrowth
Everyone will respond differently
Start Track 4: 1:02:38
Track 4:
Call about buying mushrooms in grocery stores - ORGANIC
Back to Cognitive Functioning
Ergothionine - higher levels - lower incidence of cognitive decline

effect on brain
in Lion's Mane - 2 weeks to kick

after 1 month off - decline again
Peripheral Neuropathy - 2-3 grams of Lion's Mane
Response Time 2 weeks - 6 months
Powdered Product: Brain + Body
Start Track 5: 1:23:15
Track 5:
Digestive Health
Reishi - Chaga - Lion's Mane have effect on intestinal tract
Modulate immune response

Gut Associated Lymphatic Tissue
Food in our intestinal tract
Medical Mushrooms help thrive micro bacteria in our digestive tract - primarily in large intestine
Mushrooms are prebiotics
How about Turkey Tail: Great Immune Response
Start Track 6: 1:35:37
Track 6:
SHOW 900!
Digestive benefits of medicinal mushrooms and affect of vagus nerve
Cordyceps in the wild it grows on insects
energizing
benefits lung function
Liquid Cordyceps - feel it in 10-20 minutes
My Community: 17 mushrooms
full body support
Stamets: great product to start

1/2 tsp - 1 tsp
don't take too late

Engaging your immune response
Working with honey bees
givebeesachange.com
beefriendlyinitiative.org
Colony Collapse Disorder because of parasites
Reishi mushroom mycelium - helps to go after viruses
nature and scientific reports
The purpose of this website is to inform, educate, and entertain, not to diagnose, treat, or cure. Jacobus is not a licensed physician. If you intend to utilize any of the information contained in the articles and/or podcasts, it is recommend you see a licensed, competent medical provider of your choice, or find additional information from other reputable sources. I cannot control the opinions of my guests. I will double-check my facts in good faith, but may not be able to fully verify every statement made by any third party. If you utilize any information from this Website, you do so at your own risk.